The Story
Before my life as a dance teacher, I was a legal secretary. After 20 wonderful years, I left a great job to be closer to home with my kids. Soon after that, I decided to go for my dream and open a dance, music and tumbling school. I wanted to create something special, a place where students would learn in a positive environment and be the best that they could be.
You see, I've taught dance since the age of 17. Wherever I taught, my classes were large. I majored in music in college and played several instruments well. So, at 38 years old, I thought, "Hey, I can do this – I CAN build this school!"
I was not prepared for the resistance I received! People told me that opening a studio "would never work," and, my favorite, "That's a cute idea. What are you going to do for a real job?"
That "cute" idea that this single mom had a decade ago has been a ton of work (10x more than I ever anticipated). It took more money than you can imagine for the build out. I took every penny of equity I had out of my house, borrowed from family who by the Grace of God, believed in me… and guess what happened?
After the first 3 years of opening this dance, music, and tumbling school haven, in 2008, the economy bottomed out. Moms and dads either had their work hours cut, or lost their jobs completely. They were barely able to keep their houses, let alone pay for lessons! What was I going to do? I struggled with these questions: Do I sit back and wait out the storm? Do I close up shop with my tail between my legs? Do I cut back by letting loyal employees go?
I had many sleepless nights playing out all those scenarios. The strongest thought that kept coming back to me was that throwing in the towel was NOT an option. Here's why:
We teach something different at AMA. We teach that it's NOT about what you look like. (Last time I checked, we do not get to choose the package our body comes in.) We need to teach our children that it is their character and their kindness on the inside that matters most – not their size, the fact that they wear braces or glasses, have acne, or a nose they don't love. Life is NOT about dance competitions and being told on a specific day that you are the best, or even worse… that you're a loser. It's about doing the best you can.
There will always be someone stronger than you; learn from them and admire them. There will always be someone not as strong as you; help them and encourage them. BE that good person. You CANNOT lose if you are doing your best. And sometimes doing your best means you ask for help so you can learn to become better. It's about respect for your peers and more importantly, respect for yourself. You don't have to beat yourself up when you fail. We all MUST fail in order to learn! And do it with class by taking responsibility for that failure.
So back to 2009… what to do? I knew it would take more money, and if you don't have money, you have to be prepared to eat, drink and sleep your business. You choose to work 12-hour days. You make the tough decision to miss your kids' activities and end up watching videos of their concerts and ballgames at midnight after they have gone to sleep. You put personal time on hold. It takes organization, it takes focus and most important, it takes drive.
Where most people had cut back during the peak of economic crisis, I met it head on. I knew even with a tight budget, I needed to INVEST in my business. I needed to bring the best of AMA to our community.
As fun as my studio is, it didn't look fun – EVERY wall in the place was painted vanilla. Time to roll up the sleeves! I painted the studio – starting with the office.
Office Before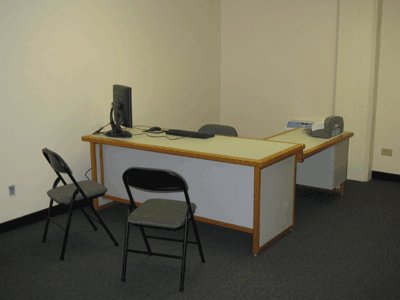 Office After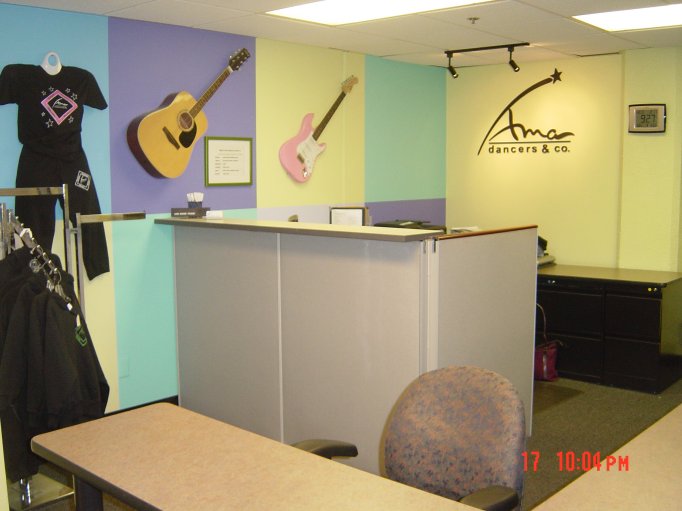 We hired more staff to help so I could focus on marketing and advertising. Studio owners must constantly think outside the box, "What else can we do???"
Original Dressing Room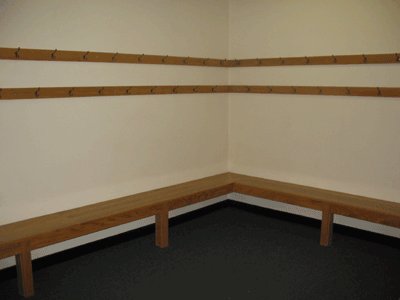 Dressing Room After Updating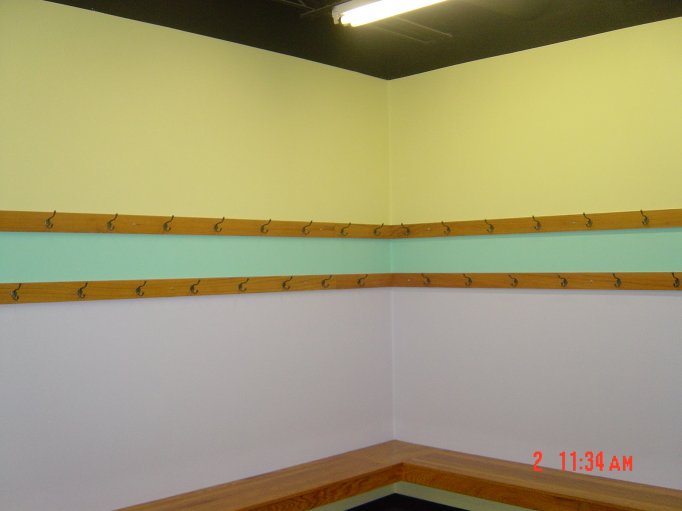 I know we have something very special at AMA. Our dance, music and tumbling programs are all very strong. But, it's so much more than the place you stop by for an hour or two to take class. It is the place where you are treated like family. You are rewarded for hard work. You are taught kindness and respect. Our parents are appreciated. Our staff is loving. We know your name. And most important, it's a HAPPY place.
Dance Room Before Redecorating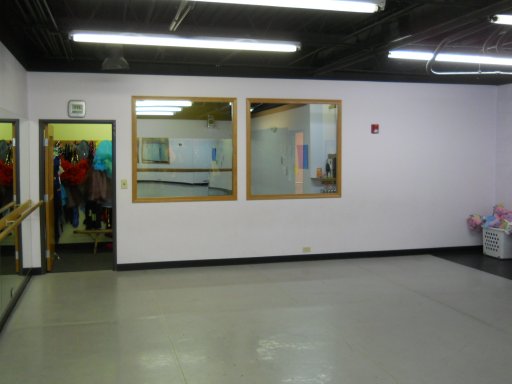 Beautiful Dance Room After!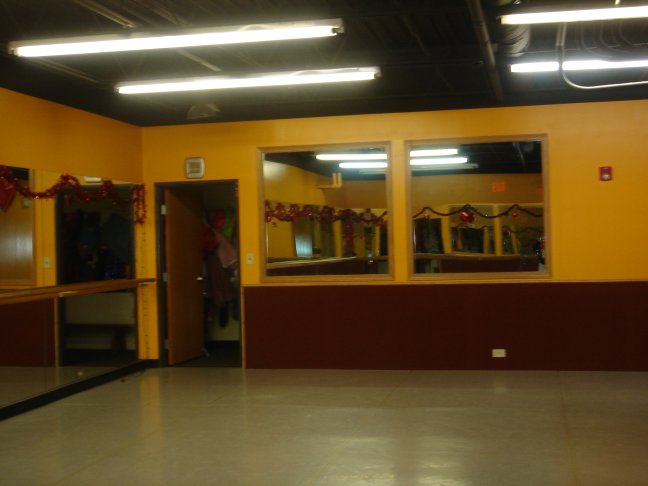 In this still struggling economy, I find myself EVERY DAY trying to figure out ways to improve my studio here at AMA: How to make it stronger, more informative, more fun, more welcoming. I know we are doing something right, as the number of new students from referrals has been overwhelming. I thank our AMA families for that! I thank my staff for being as AMAzing as they are, as I do know that a successful company is the direct result of its staff.
I just want to end this blog with my favorite quote that stays with me always:
"Winners are losers that gave it ONE more try!"

---
Interested in learning more about AMA instructors and our studio? We've got you covered! Visit these pages to learn more about our AMAzing staff and beautiful facilities!