AMA Dance & Music School. in Des Plaines, Illinois has two LARGE dance studios, each providing stereos with surround sound for our students! Studio J has an elevated wood-sprung floor. The springs installed will protect our dancers' knees from injury over the years. We chose maple, as maple does not splinter like oak and parquet does. An Adagio jazz/ballet floor was installed in Studio K. We ordered it straight from New York, home of the American Ballet Academy. The floors are top-of-the-line and completely gorgeous.
I am especially excited about our one-way FULL viewing mirrors. As not only the studio owner but also a parent, I feel very strongly that you are entitled to see what is going on in the classroom at all times. I did not want to install one tiny window that everyone crowds around, so I installed five HUGE one-way mirrors (that measure 5′ square)! Now you can see what your child is learning, and our students will be able to concentrate with no distractions. You will love it! 8-foot high mirrors were installed on two full walls in each studio for best learning capabilities possible for our students. In addition, the third wall has the one-way mirrors on it.
A large, separate dressing room was created so students can get ready for class ahead of time and not spend valuable class time changing shoes and hanging up coats. The dressing room features beautiful oak benches and will accommodate 60 coats and dance bags at one time.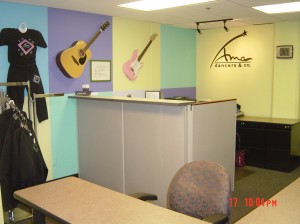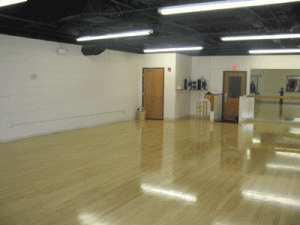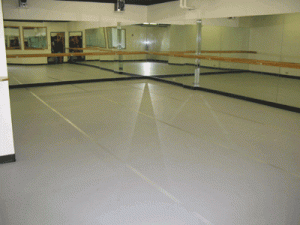 Our Costume Corner for birthday party dress-up is adorable – 200 colorful costumes are hung and available for your child's birthday party fun!
While you are waiting for your child, there is even an area for your toddler to do puzzles and play Thomas the Train. Chairs are available for children to do their homework while waiting for their siblings.
As you can see, a lot of thought has gone into the development of AMA. My hope was to create a sort of Disneyland for the Performing Arts. I want EVERYONE to enjoy visiting AMA every week and look forward to your next trip back to us. I tried to provide all the amenities that will make your visits with us most enjoyable. I can't wait for you to see it!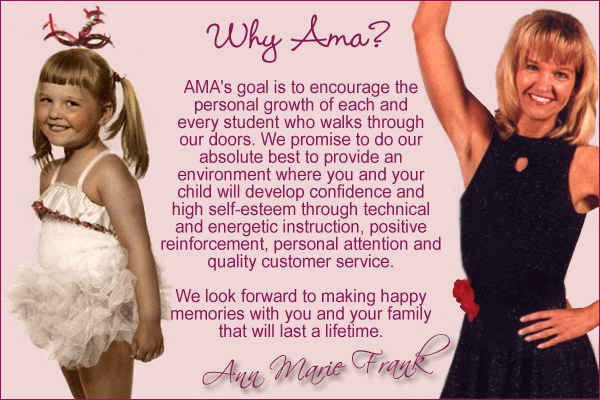 Miss Ann Marie – 1970 • Miss Ann Marie – 2000