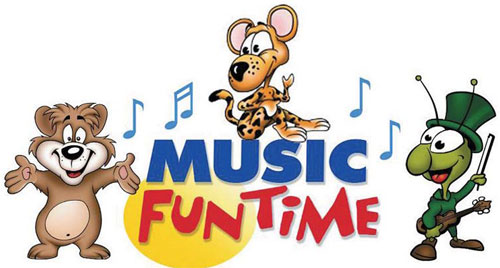 Enroll Your Child for Our Group Music Classes!
Teaching the Fundamentals of Music Theory with the Magical Math & Science Connection for ages 18 Months to 8 years!
Register your child today for Music FunTime by calling 847-299-2233.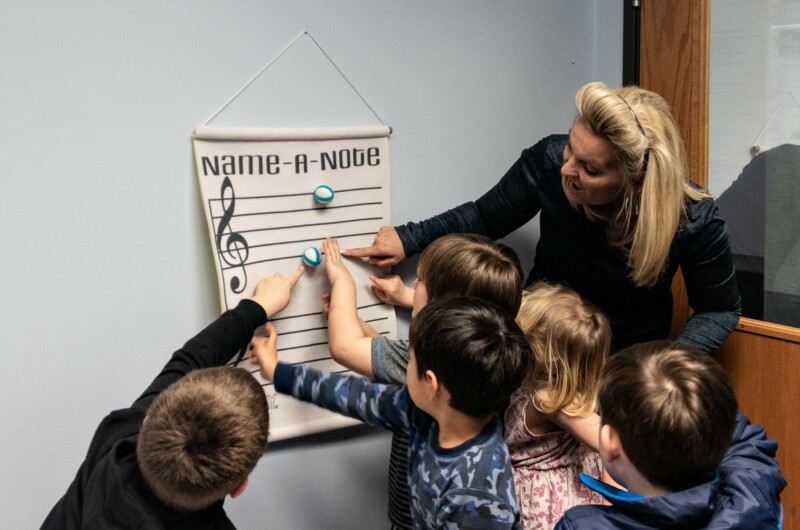 All students are introduced to various percussion instruments including: Piano, Guitar, Percussion, Violin, Bells, Kazoos, Flute-A-Phone and Recorders.
We'll teach your child to read music in the same manner they are taught letters, numbers, colors, shapes, etc.
The Music FunTime program is the strongest foundation of music theory available to the youngest students!
Our Special "Musical Crafts" Lessons teach children Music Theory in a fun, artistic way.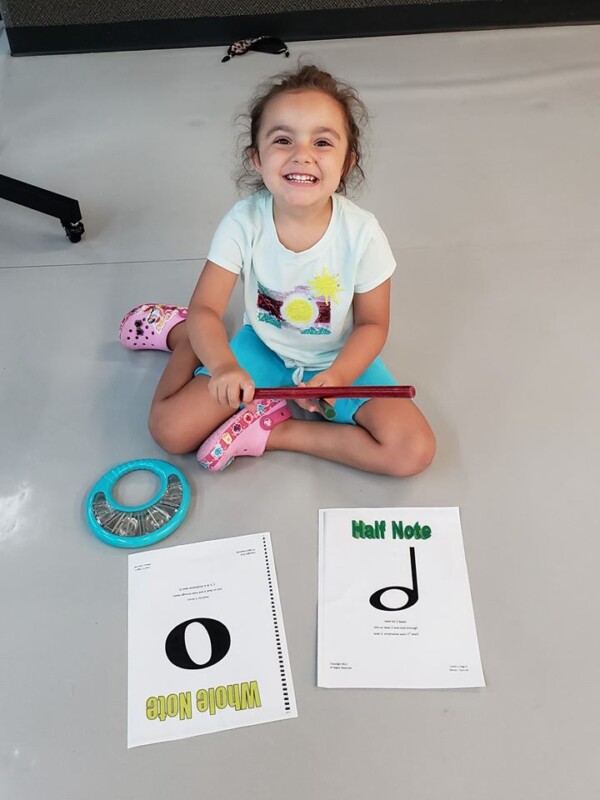 Let's visit a Music FunTime class in session!
Music FunTime teaches the Fundamentals of Music Theory where all students are introduced to various percussion instruments, including the piano. Our Music FunTime students are taught to read music in a fun and artistic way. Watch your child develop their love for music!
Build Your Preschooler's Confidence!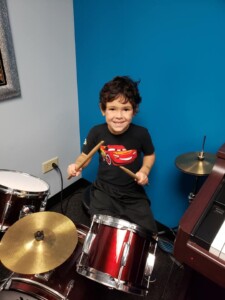 A few times a year, we offer students the opportunity to rehearse for, and perform at public venues. These concerts build your child's team skills and self-confidence.
You can learn more about this incredible music program on the program's website here musicfuntime.org.
To register, please call AMA Academy of Performing Arts at 847-299-2233 or click here! We can't wait to make music with your child!
---
This will be our third year at AMA and we couldn't be happier. From the first time my daughter visited the studio, we felt welcome. AMA has a real family feeling to it and I always feel like my daughter is cared for and important to the staff and teachers. I also really like the individual attention they give to each girl's (and boy's) progress. Your child moves along based on their needs. – Rita K.
---