Our 2023-2024 Season Registration is now open!
Our AMAzing AMA Staff is ready to help your child begin or continue on their performing arts journey. Our mission of building community through the arts allows us to create a home away from home atmosphere for our students and their families. We pride ourselves on our partnership with our parents to provide consistency in the arts for your child's life. All of our classes focus on creating a nurturing and welcoming environment for our students to ensure they grow and develop as both dancers and as people.
Enroll online at AmaClasses.com, email us at [email protected] or give us a call at 847.299.2233 today!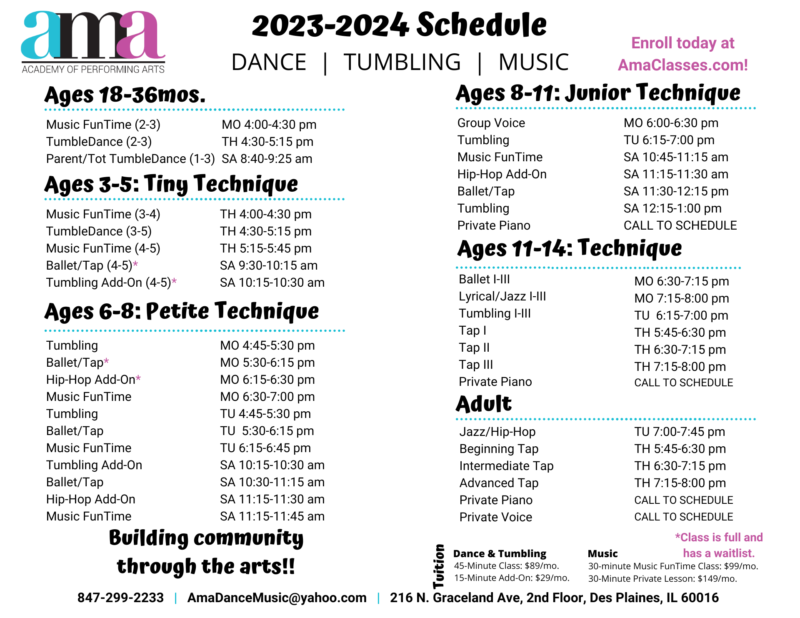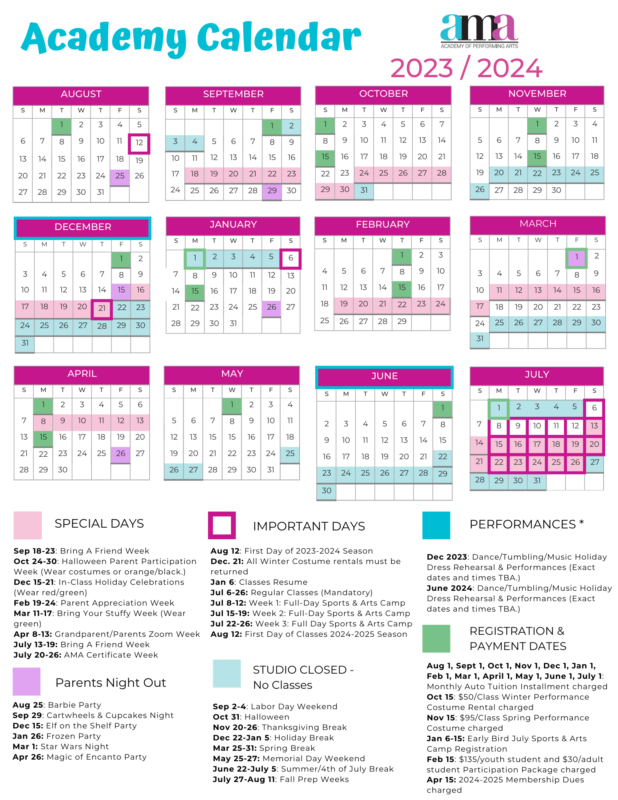 Online Enrollment
Enrolling in Studio Director for AMA Classes is easy! Simply click here. Next, create an account with your information, choose "2023-2024" and register for your class choices. Finally, pay online and you're all set! 
After clicking the link here, you'll be taken to our Login & Registration site. Having an account gives you access to AMA events, programs and more! If you've already registered with AMA, then you only need to log-in. If not, no problem! Simply select to register and follow the prompts. That's it!
If you have questions or need some help, feel free to contact us:
847.299.2233
[email protected]
---
Quick Registration
Fill out the quick enroll form below and we will contact you to finish your enrollment!