Ready for a Sneak Peek?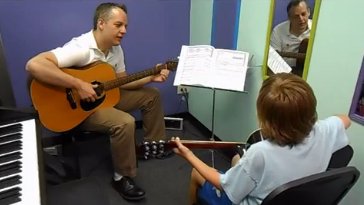 Our 5th Annual AMA Dance & Music School Music Recital is approaching quickly!
It will be held this coming Saturday, June 15 at:
St. Martin's Episcopal Church
1095 E. Thacker
Des Plaines, IL.
Our students have been practicing very hard all year for this event and we are so excited to show the community what they have learned.
We are proud at AMA to not only teach our music students how to read music, but technique and theory are a large part of the lesson each week. We want our students to be proud of what they have learned! To do that, we provide a friendly atmosphere to perform in, which builds some pretty strong confidence that they will carry with them through their entire life!
Here's a sneak peak of what we've been working on in lessons!
Hope to see YOU on June 15th!
Check out all of our scheduled AMA Performances!
---
If you or your child would like to learn music in a positive environment with instructors who must audition to become a part of our AMA family, then give us a call at 847-299-2233! Come be a part of something AMAzing!