Katie M. is one of our dance AND music students!
Not only does she take dance lessons at AMA, she also takes private music lessons with Ms. Jessica.
Here is what Katie had to say about taking piano lessons at AMA, and how her experience has prepared her for a future in music: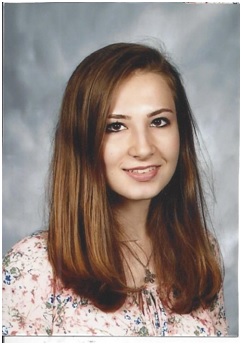 "I began playing piano in 4th grade, a little over seven years ago. At the time, I played because I loved music, and especially making music, but looking back, I see how piano lessons jump started my musical development and interest."
"When I joined band and orchestra in middle school, I found that picking up a new instrument was easier because I already knew how to read notes and basic rhythms. I continued to benefit from lessons throughout middle school and into high school as I became part of the marching band and wind ensemble."
"The continuous musical progression has provided me many opportunities, not only in playing piano, but also in playing in band and orchestra settings. Piano lessons sparked my interest in further developing my abilities as I finish high school and go to college. I am glad I started lessons when I did!"
We're glad you chose AMA for your music lessons, Katie!
Interested in piano or guitar lessons?
We have open time slots!
Thursday:
♦ 4:30 – 5:00 pm
♦ 5:00 – 5:30 pm
♦ 5:30 – 6:00 pm
We are always adding more music lesson availability. Please stop by the front desk to request a time that works for you and your schedule!
Questions?
Call us at 847-299-2233. We look forward to hearing from you!
You might also enjoy:
♦ AMA's Greatest Kept Secret
♦ A Dream… and a Chance, by Jessica Walker