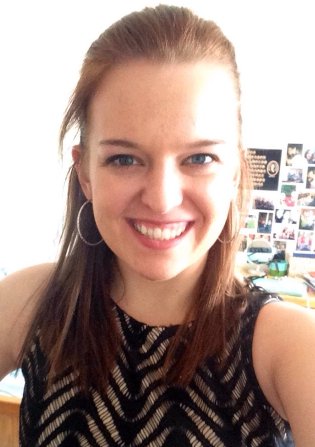 I have heard the phrase "character counts" for my entire school life. Posters in elementary school hung everywhere: in our classrooms, lunchrooms and hallways. Let's start with what it means.
Character is defined as "a concept that can imply a variety of attributes or virtues to describe a person." Growing up, my mom greatly valued having a strong moral compass, which definitely translated into her business: AMA Dance and Music School, and by cause and effect… into her students and of course, into her kids (me!). Building moral character is a major aspect of AMA that the teachers and staff try to encourage in their students by example in a variety of ways: AMA values kindness, honesty, teamwork, accountability and perseverance.
Kindness. My mom continuously says to this day, "Treat others as you would like to be treated. It's as simple as that." Students at AMA are surrounded with kindness from the moment they walk into AMA's doors to the moment they leave. Teachers and staff are some of the most genuine and kind people I have ever met – they are encouraging and just GREAT people! They definitely set the stage for their students in their footsteps both in and out of the classroom.
Honesty. Being direct and telling the truth has always been the way to go at AMA. Everyone is on the same playing field when the facts are on the table. And really, at the end of the day, you have to feel good and positive about how you interact with people. This is a huge lesson in character!
Teamwork. Working as a team is encouraged throughout each and every lesson taught at AMA. Whether it's through a piano duet, tumbling routine or dance combo, students are shown what teamwork is about by working with fellow students and teachers to achieve a common goal.
Attendance. Attending your dance or music lesson EVERY time is important because others are counting on you to do your part. If one student is missing from a dance routine, the whole class is affected and has to make the adjustments. Learning the importance of accountability starting from a young age translates to success – whether it is with school projects, being a friend, or your future job!
Perseverance. Knowing the importance of never giving up is an imperative lesson I have learned through watching my mom not only start AMA as a single mother, but also through watching her deal with back injuries and surgeries. When my mom was in a car accident in 2009, her back was injured to the point she could barely walk, or even stand for that matter. Even through this, she did not miss a single day of work. She taught dance class through the excruciating pain she was in while sitting in a chair on many days until she finally needed to have major surgery replacing a damaged disk in her back. Even then, she was unstoppable leaving the hospital a mere 30 hours after her surgery and attending a meeting only 5 days later! My mom has shown us what it means to push through difficult situations in order to achieve your goals. It's hard for us to tell her we can't do something, and when we try to, she just looks at us, like, "Really?" We have definitely learned some valuable lessons about determination and not giving up from our mom.
Having strong moral character is vital to succeed as an adult. The lessons learned from my time at AMA have been important to my success as a college student. I have always been told, again by that mother of mine, "A person is only as good as his word."
Kendall at 17-years-old at Girl's State
(A camp teaching kids about how government is run)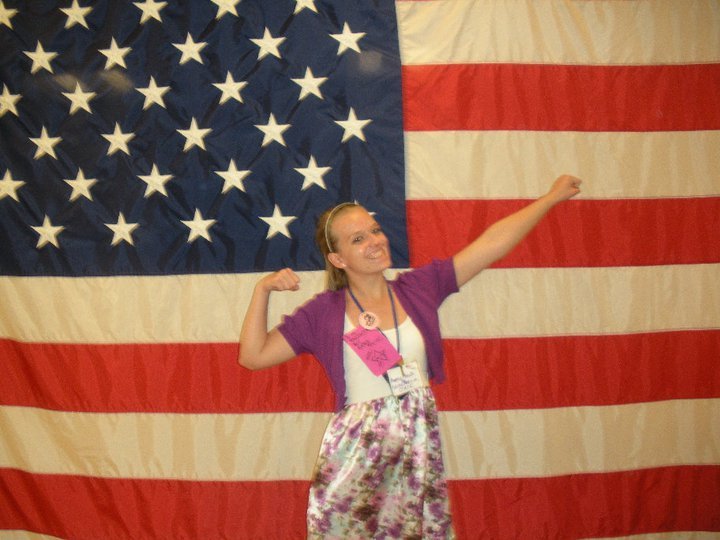 "I've always wanted to help other people in other countries, while working for the U.S. Government, so when I was chosen to attend Girls' State in the summer of 2011, it was a big honor for me!"
My Mom and I in my dorm at American University when I first moved in.
(August 2012)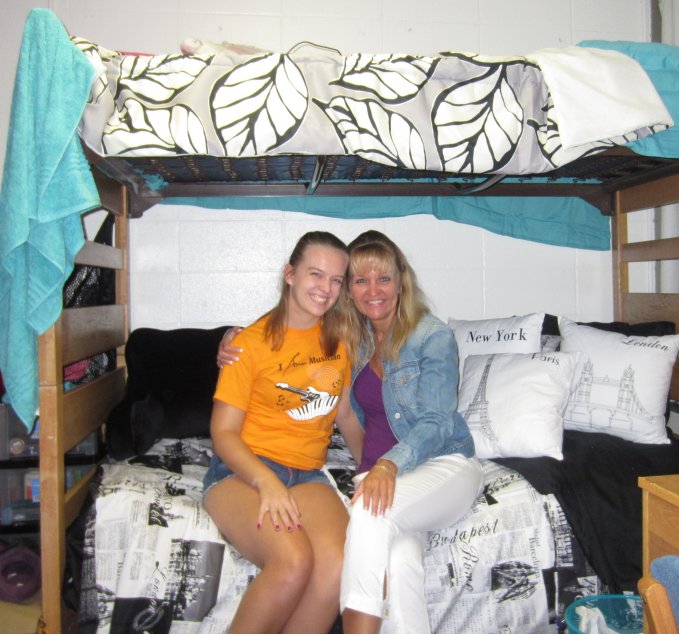 I am all the way in Washington, DC at American University for college and being so far from my family and my friends for the first time in my life was an adjustment. Luckily, because I have been taught and shown throughout my entire life what it means to practice good moral character and being a person of your word, it was a fairly easy transition.
Me with My Friends on Election Night 2012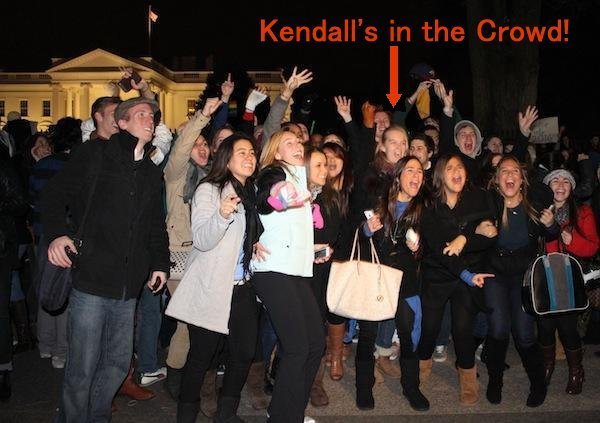 The lessons I have learned from my mom and from being a part of the AMA Family have helped me: make friends, be that person who volunteers, form great study habits, communicate well with my professors and stay focused.
This moral character that I work on every day to improve has led to me to be someone not only my mom is proud of, but someone I am proud of.
Kendall Frank, her sister Jessie Frank, & her mother Ann Marie Frank
in front of the White House in November 2013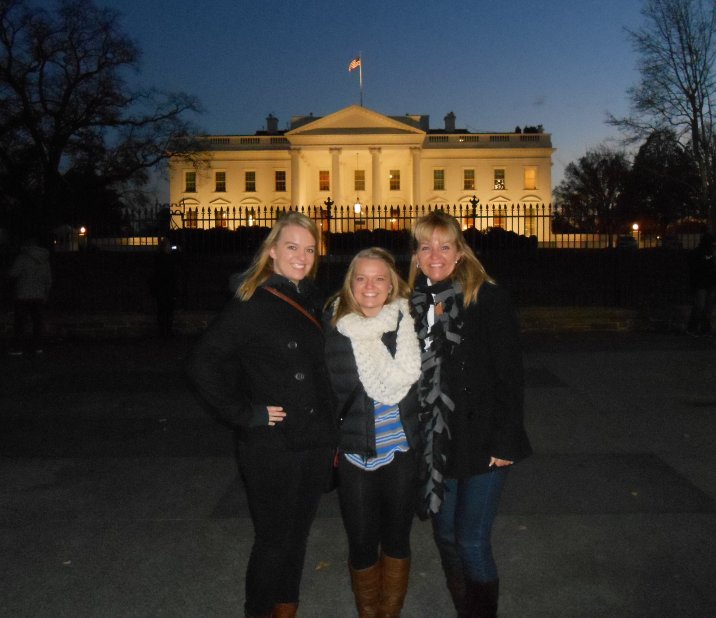 ---
(Follow the AMA Blog via RSS so that you never miss a post!)