Music Lessons available for: Voice, Piano, Guitar
At AMA Academy of Performing Arts, all of our music teachers must have a minimum of 5 years teaching experience. Music theory is taught in all lessons. All AMA music instructors are auditioned, which allows us to observe first-hand the interaction between a student and instructor. It also enables us to see how much a student is learning from a particular teacher, allowing us to choose only the best in the field.
Private Music Lessons:  Our one-on-one instruction means that students are given instruction that best suits how they, as an individual, learn. Private lessons also mean our students are able to learn the type of music they personally are most interested in.  We teach students from beginners to very advanced.
Private music lessons are $31 per 30-minute lesson. Music Tuition is paid monthly on the 1st of the month.  There are no refunds or credits given for missed lessons. We offer a make up theory lab once a month for any student that misses a lesson. Please call us if your student will be missing his/her lesson so that we can inform the instructor. Please call us today at 847-299-2233 to schedule your lesson time!
Miss a music class? Not a problem! We offer monthly music theory lessons that all AMA music students may attend in order to make up the lessons they have missed.
Music books are provided at a minimal additional cost and are yours to keep!
AMA Music Rooms: Because we feel atmosphere is very important for our students to learn in, we have spent a great deal of time designing our 4 gorgeous music rooms!  Each room has been meticulously decorated to provide a fun and comfortable atmosphere for your child to learn in.  The more comfortable your child, the more they will learn and enjoy their lessons!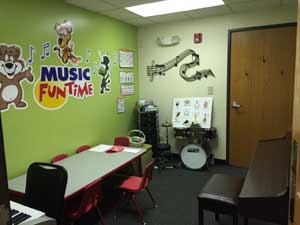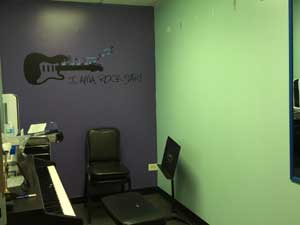 Performance Opportunities: A few times a year, we offer various opportunities for our incredible music students to go out and perform live! Our AMA music students really enjoy showing you, their friends, and the community what they have learned!
Providing musical education to Des Plaines, Mount Prospect, and Park Ridge.