AMA knows how to throw an AMAzing Halloween Bash!
Miss Ann Marie and Riley (as a gumball machine!)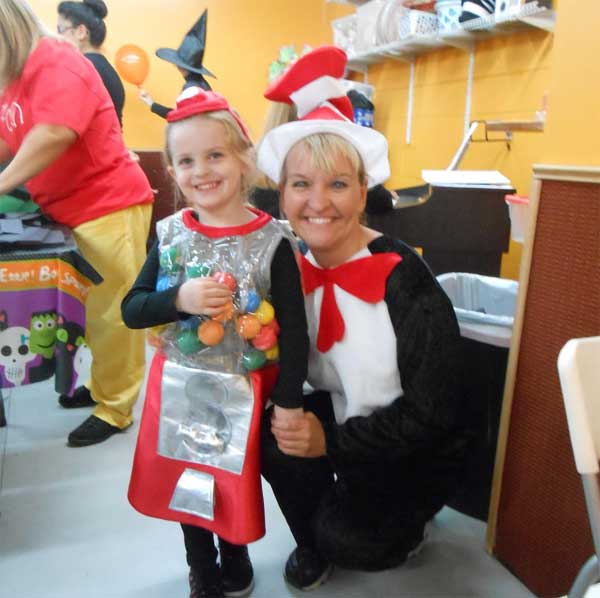 We made some awesome crafts, played some "spooky" games, ate some tasty treats, tumbled with Mr. Chester, had a glow-in-the-dark dance party, won some raffle prizes, and most importantly, listened to many talented performances from our AMA music students.
Everyone did an AMAzing job!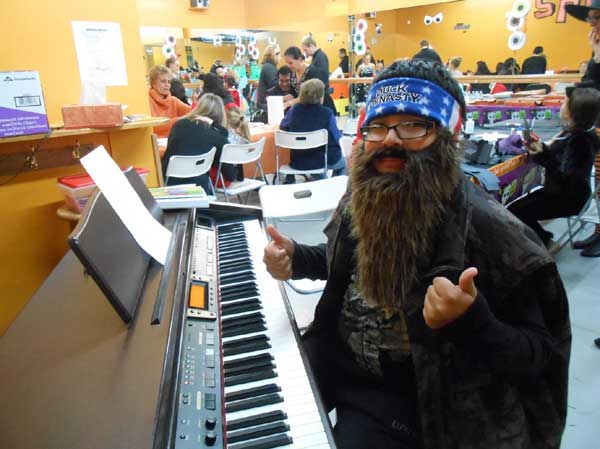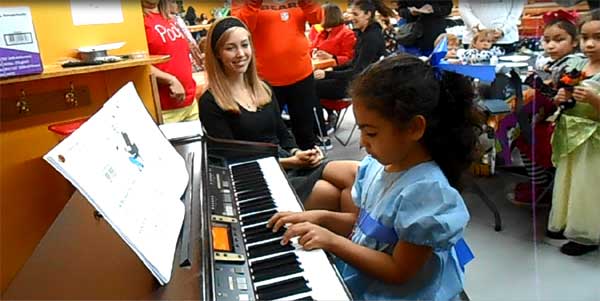 One of AMA's main focuses is to provide performance opportunities for all of our students as we are performance school.
All of our students are given a strong foundation in music theory and performance quality which encourages them to feel comfortable in recital situations.
Thanks to the MARVELOUS job our music students did at the Halloween party, we had two dance students' sign up for music lessons! They were blown away by what their peers were able to accomplish!
Please stay tuned next week to see some of these WONDERFUL performances!
You might also enjoy:
★ AMA Students Make Beautiful Music
★ Making Music with Ann Marie Frank