Julia Z. is one of the few AMA students who has completed the 30, 60, AND 100 Day Practice Charts!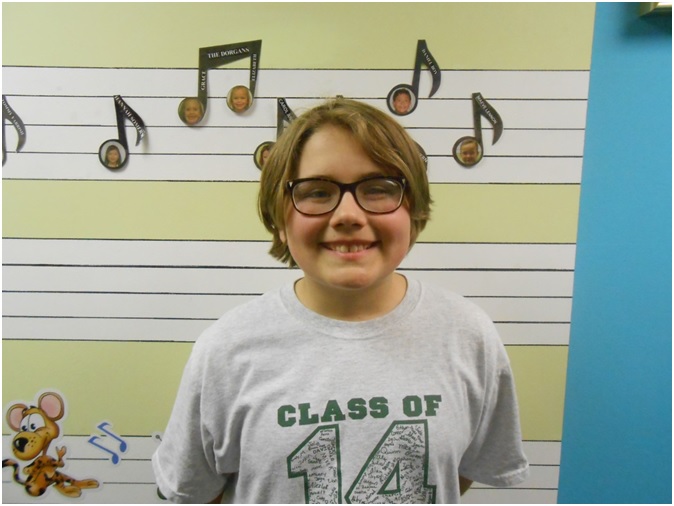 These practice charts require students to practice CONSECUTIVE days for a minimum of 10 minutes per day. Participation in the 100 Day Practice Charts shows an AMAzing level of commitment to learning and improvement!
Successful completion of a practice chart rewards students with special recognition and a pin at the Music Recital, but there is also the reward that Julia talks about:
"I had a great experience with the practice charts at AMA. I felt that it was not only a great test of my responsibility, but also a great way to learn my songs. Without the practice charts, I might not have become the pianist I am today. The practice charts also brought me closer to the piano. It became my job to spend time with the piano and my songs every night. By the end it didn't seem as forced as at the beginning. The practice chart was my best decision by far."
Wow! This music student certainly understands the commitment required to reach her own personal best!
Congratulations, Julia!
Interested in becoming a part of our INCREDIBLE music program?
We still have available time slots!
Thursday:
♦ 4:30 – 5:00pm
♦ 5:00 – 5:30pm
♦ 6:00 – 6:30pm
Check with us if you are looking for a specific day and time! We are always adding more!
Questions? Call us!
Call us at 847-299-2233 with any questions that you may have. We are happy to help!