AMA's tumbling and acro program is extremely strong and growing exponentially! Why?
We have stellar instruction by former Jessie White Tumbler, Mr. Chester!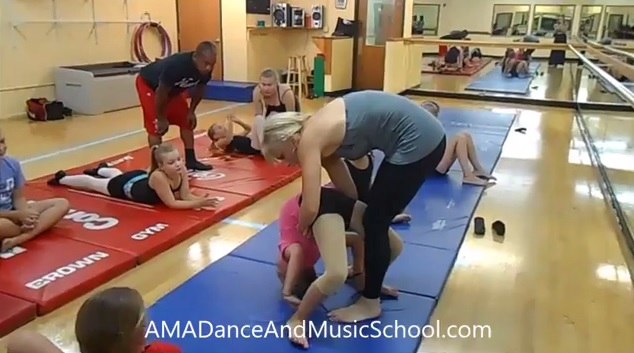 And MORE!
AND… we are consistently offering our students and our community BIG bonus extras like the clinic shown in this video below! The clinic, held on Friday, August 7, was offered to our current students, former students, and our community for FREE! All levels participated and space was limited to 14 students per class.
The clinic was filled in just 3 days!
A special thank you to my colleague and friend, Tracey Wozny, for sharing her knowledge and love of acrobatics with us! Enjoy!
Interested in enrolling your tumbler at AMA?
Awesome! Call us today at 1-847-299-2233 for more information.
You might also enjoy:
★ The Cost of Activities: Dance, Tumbling and Music
★ A New Path, A New Me, by Jessie Frank