Our first picture day is coming up in just a couple of weeks! We want to answer any questions you might have. Whether it's your first recital, or your last, it's important that we capture the moment through pictures so you can remember this amazing year of dance and tumbling forever!
When is picture day?
Sunday, April 26th and Sunday, May 17th
Where is picture day?
Right here at AMA Dance & Music School!
Do I have to attend both picture days?
If you only have one class, then you will only need to attend one picture day. Check the schedule HERE to find out which picture day your class is scheduled on.
If you have multiple classes, they may all be scheduled on one day, or they could be split between both days.
I found my picture day. When is my photo appointment?
You can find your class' photo appointment in the far left column of the Picture Day Schedule (not to be confused with your actual class day and time!). You should arrive 10 MINUTES before your scheduled photo appointment!
How do I order pictures?
We will be handing out picture order forms, along with schedules, in class this week (for our April picture day) and during the second week of May (for our May picture day). You must fill out one picture order form per class before you arrive for picture day. You will give your order form directly to the photographer during your photo appointment.
You can also order pictures online. Look out for an email with online ordering information this week!
When will I receive my pictures?
Pictures will be delivered to AMA a few weeks after picture day. We will organize and distribute them to you in class once they've arrived.
If I'm not buying pictures, do I have to attend picture day?
Yes! Picture day is a mandatory event for all students participating in the recital. All of the class pictures are featured in our Yearbook and it's important that we're able to show the entire class!
What kinds of pictures are taken on picture day?
There are two kinds of photos: group and individual.
During their picture appointment, each class takes a group photo together: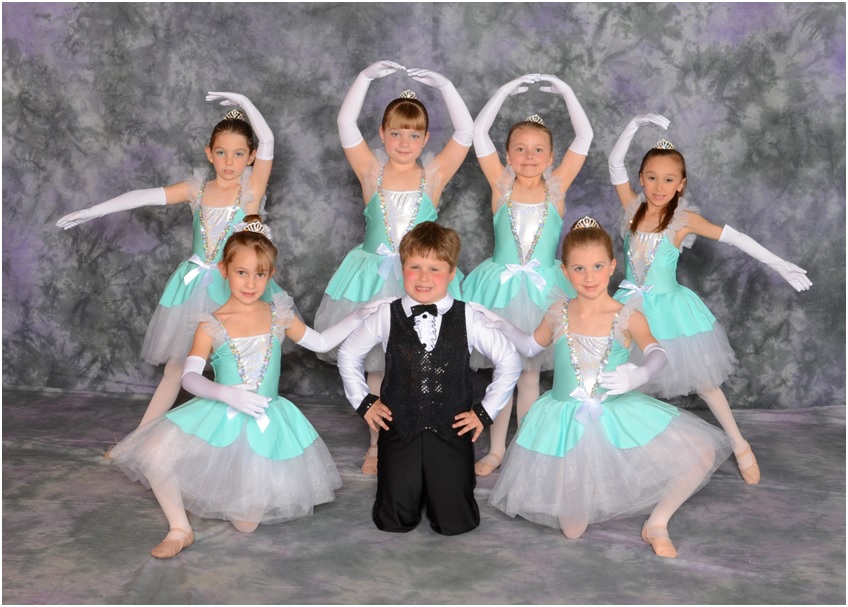 You will also have an opportunity to have an individual photo taken during your class' photo appointment: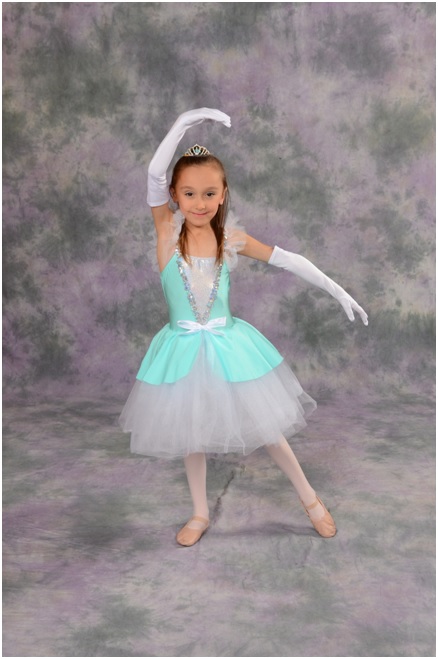 Siblings can also take photos together during the individual photo portion of the appointment: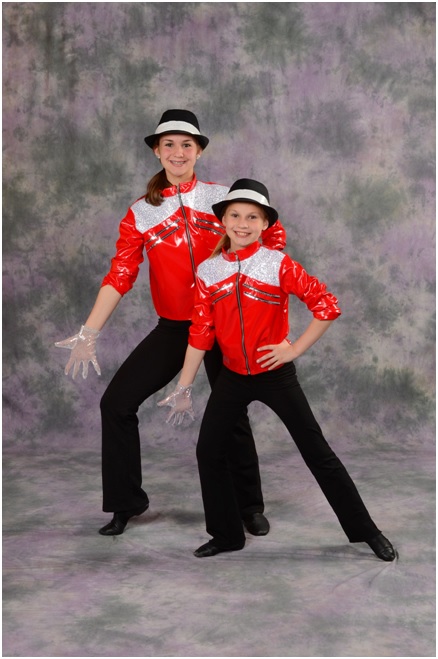 My kids are in different classes/on different picture days. Can they still have an individual photo taken together?
Yes! You can choose one of their class' group photo appointments to also have their sibling photo taken during the individual photo session: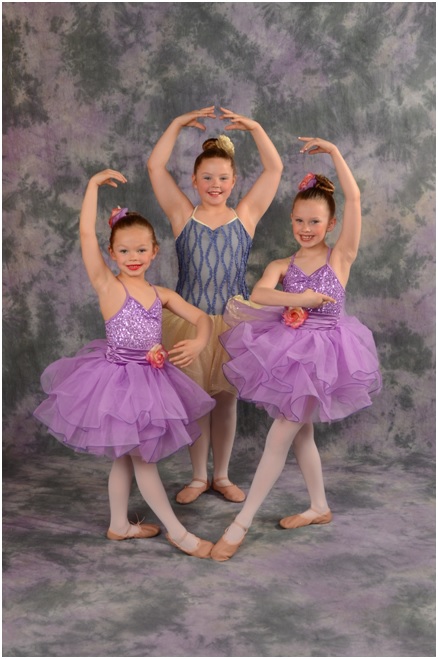 What do I wear for picture day?
Students wear their recital costume, tights, and dance shoes for their pictures. A few days before picture day, make sure you check that you have all pieces for your costume!
If you haven't received a costume yet, you will have it in time for your scheduled picture day. We will also hand out recital tights in the next couple of weeks! (More here on costumes and costume care.)

Hair and make-up for picture day
Hair: You can wear the hairstyle of your choice for picture day. We recommend something neat and pulled away from the face, like a bun or ponytail; these look especially great with any hair pieces that came with your costume.
Make-Up: Pictures turn out best with defined eyes and lips.
★ For younger students, we suggest a just little bit of mascara and pink lip gloss.
★ For middle/high school and adult students, we recommend black eyeliner, mascara, and red lipstick.
Other notes and reminders:
★ Please arrive 10 minutes before your photo appointment, ready to go in hair, make-up, and costume!
★ Students and parents will wait in Studio J (front studio) for their picture appointment. A teacher will bring the students back to Studio K (back studio) for their photo appointment once everyone has arrived.
★ Parents will not be allowed in Studio K while photos are being taken; you can observe through the viewing windows. Miss Ann Marie and Miss Kimmy will be on hand, along with the teachers, to make sure everyone is posed well and looking great for their pictures!
★ If you are running late, please call the front desk and let us know so we don't take the picture without you!
If you have any more questions, please let us know!
You can call our office at 1-847-299-2233 or ask staff when you are at AMA for class.
We can't wait to see all of our students in costume for picture day! See you there!