Some of the best memories I have in my dance experience is when we had guest teachers come to our studio to teach us. This is an amazing opportunity for students to experience different teaching styles at a higher level. I wanted to give our students the same awesome experience! This year, we were able to bring TWO such experts to our studio.
On Wednesday, June 18, we were so excited to welcome Ms. Annie Hackett of Kenosha, Wisconsin to our studio. Miss Annie guest taught our Advanced Ballet and Pointe classes to 15 AMA students.
"Those 2 ½ hours went by like 10 minutes. I could have stayed another two hours! Your girls were a pleasure to teach!" Miss Annie shared.
ADF member Alex told us: "We learned SO much and I loved the warm-up for pointe!"
"I really liked how Miss Annie explained everything!" added Karissa.
Miss Annie helping with grande plies

Miss Annie giving corrections to one of our high school students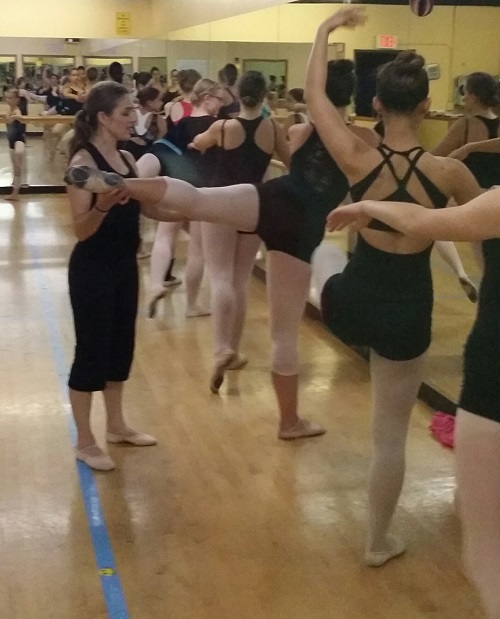 Center Floor Tendu's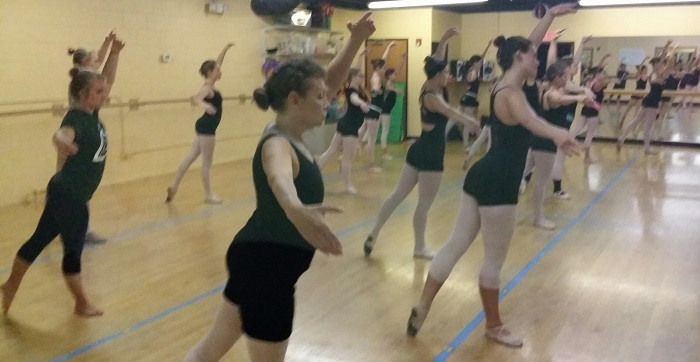 On Saturday, June 28, Ms. Abby Boysen, came all the way from Muscatine, Iowa to visit us! Miss Abby taught our ADF dance team an extremely challenging tap combo and a high-energy jazz combo.
"I really threw a lot at the girls at one time, but they did it!" Miss Abby said, referring to the girls learning TWO 3-minute routines in 90 minutes!
"That was so much fun," said ADF team member, Michelle. "I hope she comes back again!"
Miss Ann Marie & Miss Abby pose with our ADF Performance Team!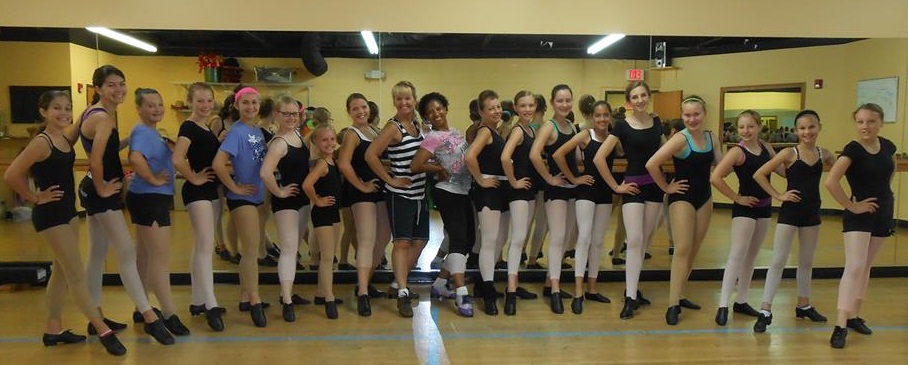 Our girls working hard with some very difficult moves!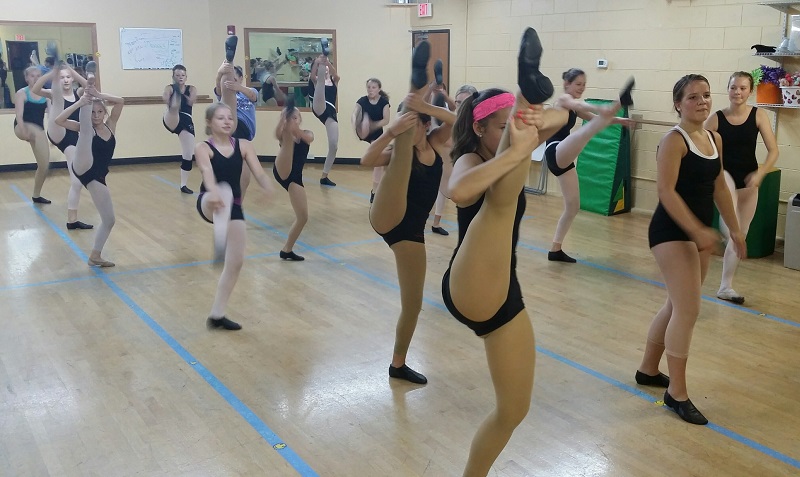 Waiting for the music for one last run-through!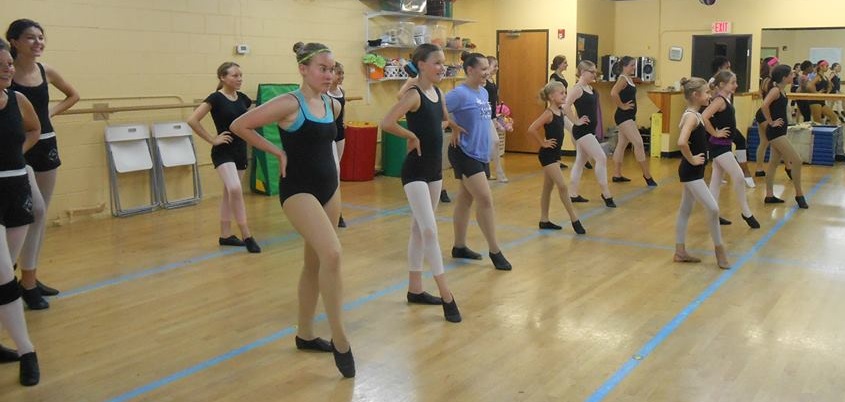 *****
Thank you to Miss Annie and Miss Abby for a wonderful experience!
---
We want to give our students THE BEST in dance instruction at AMA!
Want to learn about our fall 2014 schedule? You can download a copy here, and then access our online registration here.
Questions?
Please call us at 847-299-2233. We'd be happy to talk to YOU about our upcoming classes!