Drum roll please…
We're so excited to unveil the new AMA Dance Force performance company logo!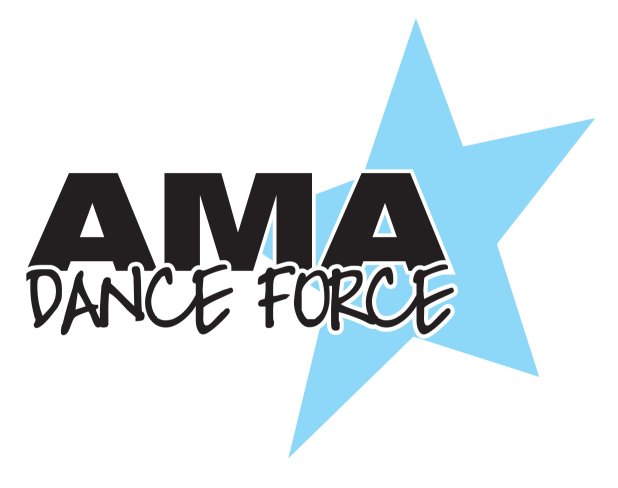 You'll see this energetic image on all ADF apparel and performance announcements! The logo was lovingly designed by one of our AMAzing parents, Jennifer Schneider of R&J Productions (Des Plaines, IL).
Thank you, Jennifer, for creating the perfect match for our new performance company! We love it!
Do YOU want to learn more about our performance company, The AMA Dance Force? Click here to read our original announcement!